Woodlawn House
Woodlawn house near Haymarket was donated to the University of Virginia in 1965. See the newspaper article below.
National Register of Historic Places Registration Form (pdf)
The Journal Messenger, Manassas Virginia, Jan. 21, 1965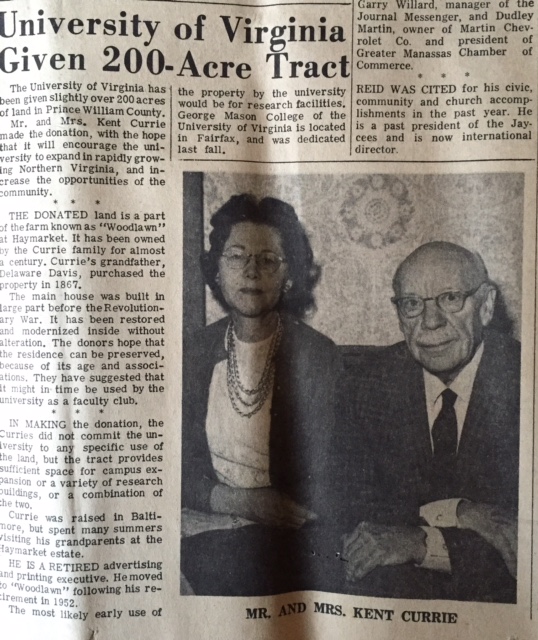 The property is 171 acres present day on both sides of Haymarket Drive.
Pictures
Pictures taken by Ron Turner Jan. 16, 2012.
Pictures taken Feb. 12, 2016.