Outdoor Sculpture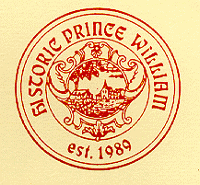 Historic Prince William received a very complimentary letter from Sarah S. Driggs, the Virginia Save Outdoor Sculpture! (SOS!) Coordinator, for our efforts in the summer of 1996. As she put it, "You all are the dream volunteers! If every county had been this easy, I would've gotten a lot more vacation time this year."

Four Historic Prince William members scouted out the origins of original outdoor sculptures throughout the county. We found only three such statues - isn't that amazing?

There are two original statues at Quantico - the Iwo Jima Memorial and one outside the Headquarters Building that honors those Marines who gave their lives. The other original statue is that of Stonewall Jackson on a muscular horse at Manassas Battlefield. The Leftwich Memorial at Quantico next to the Basic School is in Stafford County, and the outdoor statues at different churches throughout the county are all copies.

The stellar "SOS!" volunteers were: John Elliott, Beth Atkinson, Sandy Robinette, and Maggie Rusciolelli.
Links
---
History of Prince William County
Historic Prince William