Historic Prince William is a non-profit organization, working in partnership with other historical groups in this area by:
- disseminating historical information through programs and publications
- promoting historical preservation and protection of County resources through public education
- broadening the base of public interest in local history by sponsoring tours, speaking in schools, supporting research, and printing material of historical interest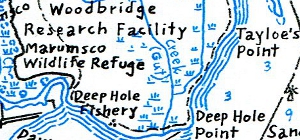 Crossroads and Corners has been reprinted and is now available for purchase, along with the historic map. For details, see Publications.
And be sure to check out Brentsville Neighbors...