Historic Prince William

Next Public Meeting of Historic Prince William

Thursday, January 21, 2016, 7:30pm
A Young Robert E. Lee, by Ron Mayer

Program will examine his life before he became the Commander of the Army of Northern Virginia in June of 1862.

We meet at McCoart Administrative Center, Room 107 A&B in the Developmental Services Building, Prince William, VA 22192 (directions and map)
Prince William County Clerk's Loose Papers
The Circuit Court released digitized copies of original historical court documents on October 28, 2015. At present, the site is free to the public, with over a hundred thousand images on wide range of subjects including slavery, criminal and civil cases, letters, notes, attachments, prisoner lists, etc.
---

On September 8, 2015, Prince William County repeated the 12th High School Cemetery Controversy by approving removal of a cemetery at Coles Fire Station:
- Historical commission members quit following decision to move graves (InsideNOVA, September 14, 2015)
- Agenda item 8-B - Accept Public Comments on Proposed Relocation of Abandoned Cemetery – Coles District Fire Station 6 for Board of County Supervisors meeting, September 8, 2015
- Prince William mulls moving graves to build fire station (InsideNOVA, September 8, 2015)
- Prince William County seeks to relocate cemetery to build new fire station (Fox5 TV, September 5, 2015)
- Prince William County could move cemetery to make way for new fire station (Potomac Local, September 4, 2015)
- Mystery graves: Who's buried by the Coles Volunteer Fire Department? (InsideNOVA, April 22, 2014)


Other Local History in the News
Iconic Prince William barn to become 'destination brewery' (InsideNOVA, September 10, 2015)
From idea to city showcase at the Candy Factory (InsideNOVA, August 31, 2015)
Controversial Virginia family subject of Manassas Museum exhibit (Potomac Local, August 14, 2015)
The ladies who bring history to life at Civil War Weekend in Manassas (Potomac Local, August 10, 2015)
Prince William County history buff gets his wedding wish (Washington Post, June 28, 2015)
Prince William teacher recalls role in helping integrate county schools (Washington Post, February 13, 2012)
Historic Prince William is a non-profit organization, working in partnership with other historical groups in this area by:
- disseminating historical information through programs and publications
- promoting historical preservation and protection of County resources through public education
- broadening the base of public interest in local history by sponsoring tours, speaking in schools, supporting research, and printing material of historical interest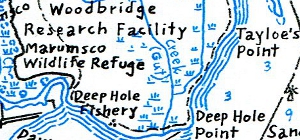 Crossroads and Corners
has been reprinted and is now available for purchase, along with the historic map.
For details, see
Publications
(and be sure to check out the monthly
Brentsville Neighbors
report too...)
---